No commission real estate in Bucktown, IL
We've streamlined the listing process in Bucktown, IL to remove unnecessary steps and time-intensive appointments. By using our online portal, you list your home on 100's of sites. *No listing fee apply when you buy + sell with AnyCurb. Online only.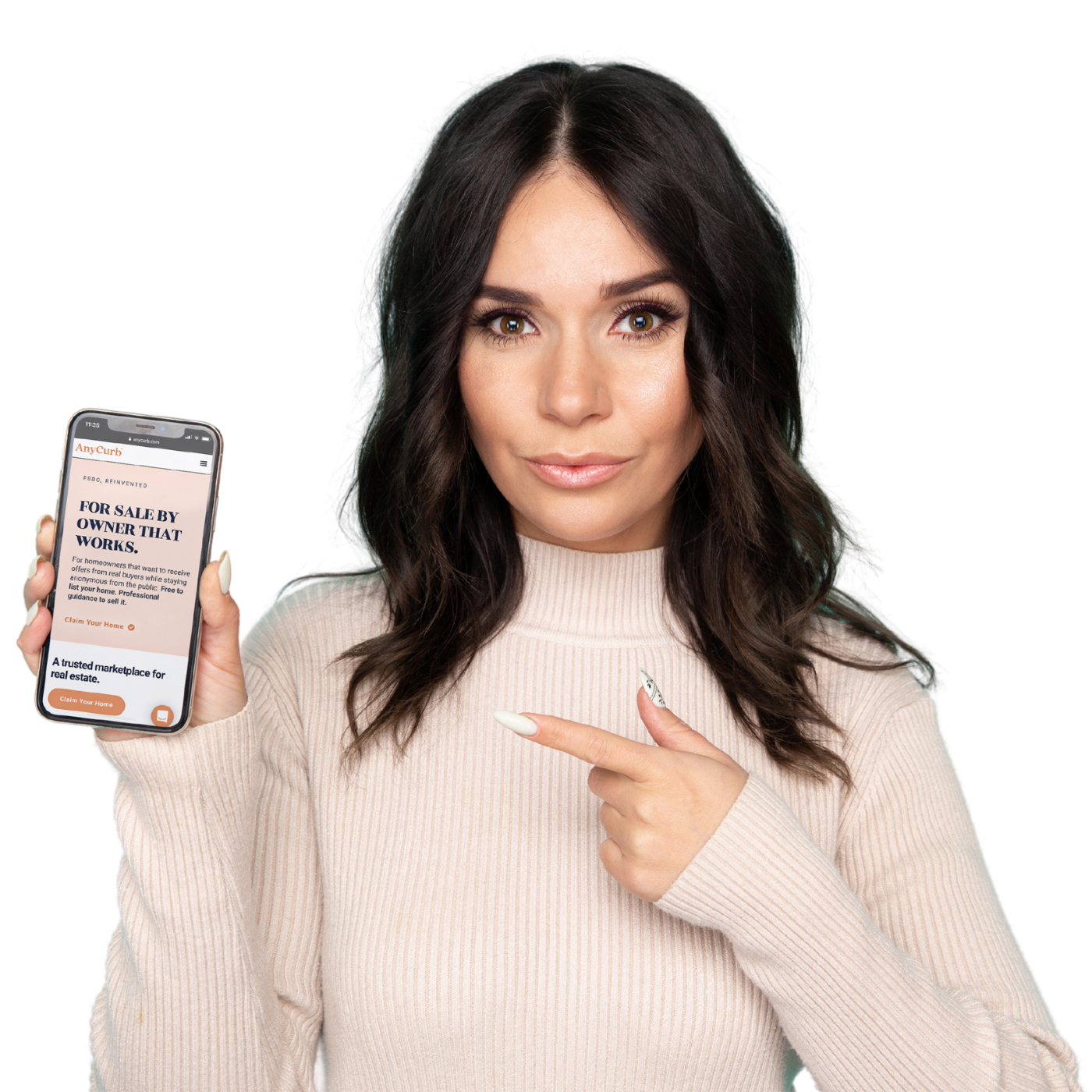 At closing, AnyCurb will collect 1.5% of the final sales price. When you purchase a property with an AnyCurb agent within 90 days of your home sale, you will be refunded the 1.5% amount as (i) a credit towards the next property, (ii) a check for 1.5% of home sales price. Therefore, you pay no commission to list your property when you buy + sell with AnyCurb.
Our process is designed by licensed professionals for you
Median sales price is increasing in Bucktown We take the scary out of FSBO by vetting each buyer before connecting them to the homeowner. This ensures that our clients waste minimal time in finding their buyer.
Number of homes for sale is increasing in Bucktown
Get step-by-step guidance on the home sales process from marketing your property with proven templates and access to all legal documents for free.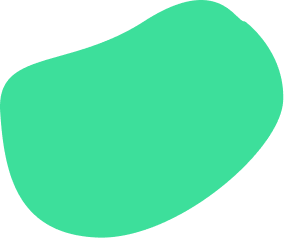 What our clients are saying:
We are so happy that we used AnyCurb. We were supported the whole way from looking at numerous homes to getting our questions answered through closing and beyond. Whenever we called or texted they would always respond very quickly with either the answer or offering to contact whoever was necessary to get us an answer.
- Anna
Client
They were incredible through our real estate experience. All of my questions were answered from the contract to the inspection to the negotiation to the closing. At the end, they even gave me a ecobee device that can help keep my energy costs low. I highly recommend them for anyone looking to buy or sell real estate. They really cared.
- Sinan
Client
AnyCurb was incredibly helpful in the home sale and home buying process. We had many questions and AnyCurb answered them for us promptly. All documents were easy to reference and free to use, and that's something that we appreciated about AnyCurb. We could tell off the bat that they cared about saving us money.
- Joey
Client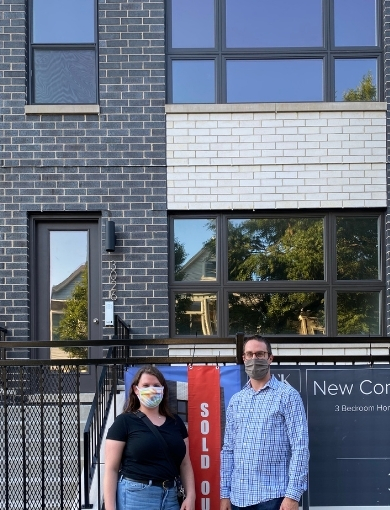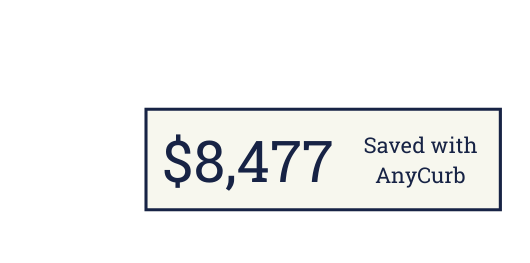 You've got questions, we've got answers.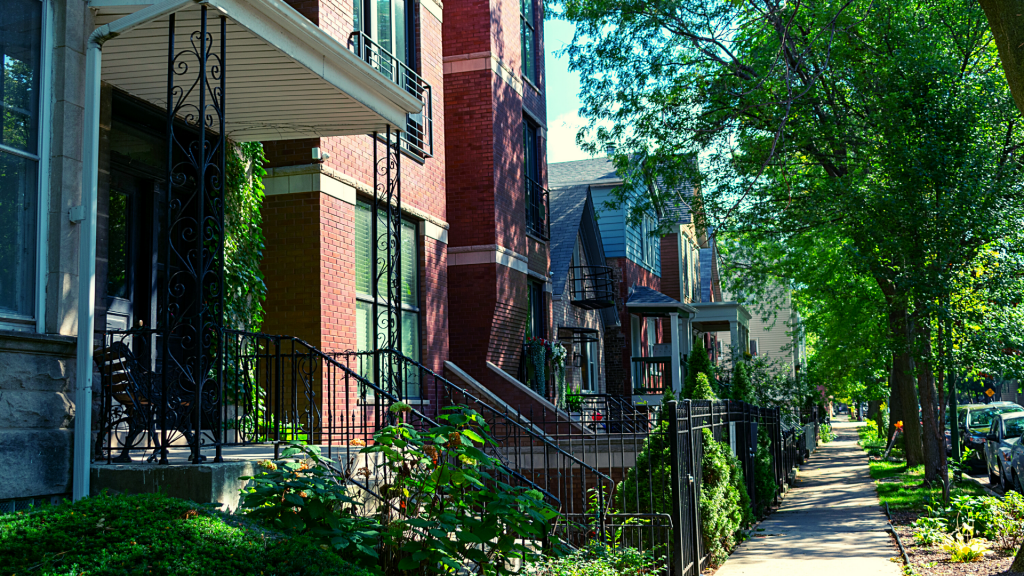 Bucktown
Bucktown is a neighborhood in Chicago, Illinois, with a total of 12,177 individuals living there. Bucktown is in Cook County and is one of the safest places to stay in Illinois. Living in Bucktown gives residents a feeling of the urban, suburban mix, and most of the residents rent their homes. There are several pubs, stores, coffee shops, and parks in Bucktown. Most families and working adults stay in Bucktown, where the community appears to be left.
The Ambiance of the Neighborhood:
Bucktown is one of the top trending areas in Chicago. It's part of both the West Town and Logan Square communities and surrounds another common neighborhood to the south: Wicker Park. Others have opted to live in suburban Bucktown and get exposure to what such affluent communities get to bring, while rents in Bucktown have increased to the extent that they are still largely perceived as trendy neighborhoods.
Restaurants and Bars:
There are many bars and restaurants in the neighborhood. Read below to find some of the top picks:
The Charleston: $$$: This restaurant acts as a cozy area in a bustling neighborhood of Bucktown. It is the best area for the working-class and residents of the neighborhood as the prices are not too expensive while it serves exclusive premium quality food. On weekends the visitors can enjoy the amazing sounds by a DJ and live jazz bands.
Danny's Tavern: $$$: If you are someone who loves cheap cocktails and steaks, then you must visit this restaurant. The place also offers cozy dance floors, amazing music, and classic jams. The bar is on Dickens Avenue in an old residence, which makes the place even more interesting.
Gallery Cabaret: $: Gallery Cabaret is a hole-in-the-wall bar with live musicians and an open-mic evening. The almost-retro and vintage furniture is just the cherry on the top. Beer is inexpensive, beverages flow like water, and bar staff gives their shoulder to sob. There are shots and drink combinations, happy hour offers, and PBR on the bill. Gallery Cabaret is a Bucktown favorite.
The Corner Bar: $: The Corner Bar is practically the most important corner bar in the area. It's affordable, it's great, and it's one of the finest dive bars in Bucktown. This 2 am bar is perfect for special events, singles, and late nightcaps. Enjoy its good music, have a dance off after a couple of PBRs! The Corner Bar is one of the few dog-friendly bars. The Corner Bar accepts just cash. You have the option to take out your drink.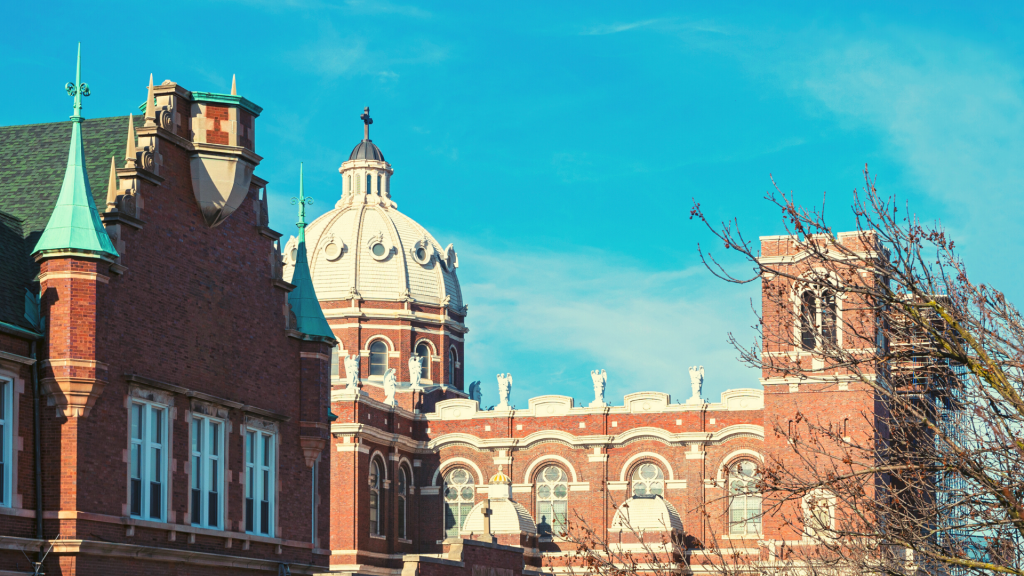 Transport Options:
Read below to find transport options in Bucktown:
Subway: You can easily find the subway to commute
Uber: Calling an uber is particularly easy
Taxi: Finding a taxi might be hard in this area.
Schools:
There are several schools in Bucktown, such as Chicago International Charter School – Bucktown, Saint Mary of the Angels School, and The Gardner School of Bucktown.
What People Love About the Neighborhood
These artsy neighborhoods always have a fun thing going on. Bucktown is an attraction that brings buyers searching for exclusive items, foodies seeking the hottest trends of food, and bar hoppers seeking a late-night buzz.
What People Dislike About the Neighborhood:
There is nothing to hate in this neighborhood; however, there are people who are not fans of the crowded area and the noise. It might be a nuisance to some.