No commission real estate in Old Town, IL
We've streamlined the listing process in Old Town, IL to remove unnecessary steps and time-intensive appointments. By using our online portal, you list your home on 100's of sites. *No listing fee apply when you buy + sell with AnyCurb. Online only.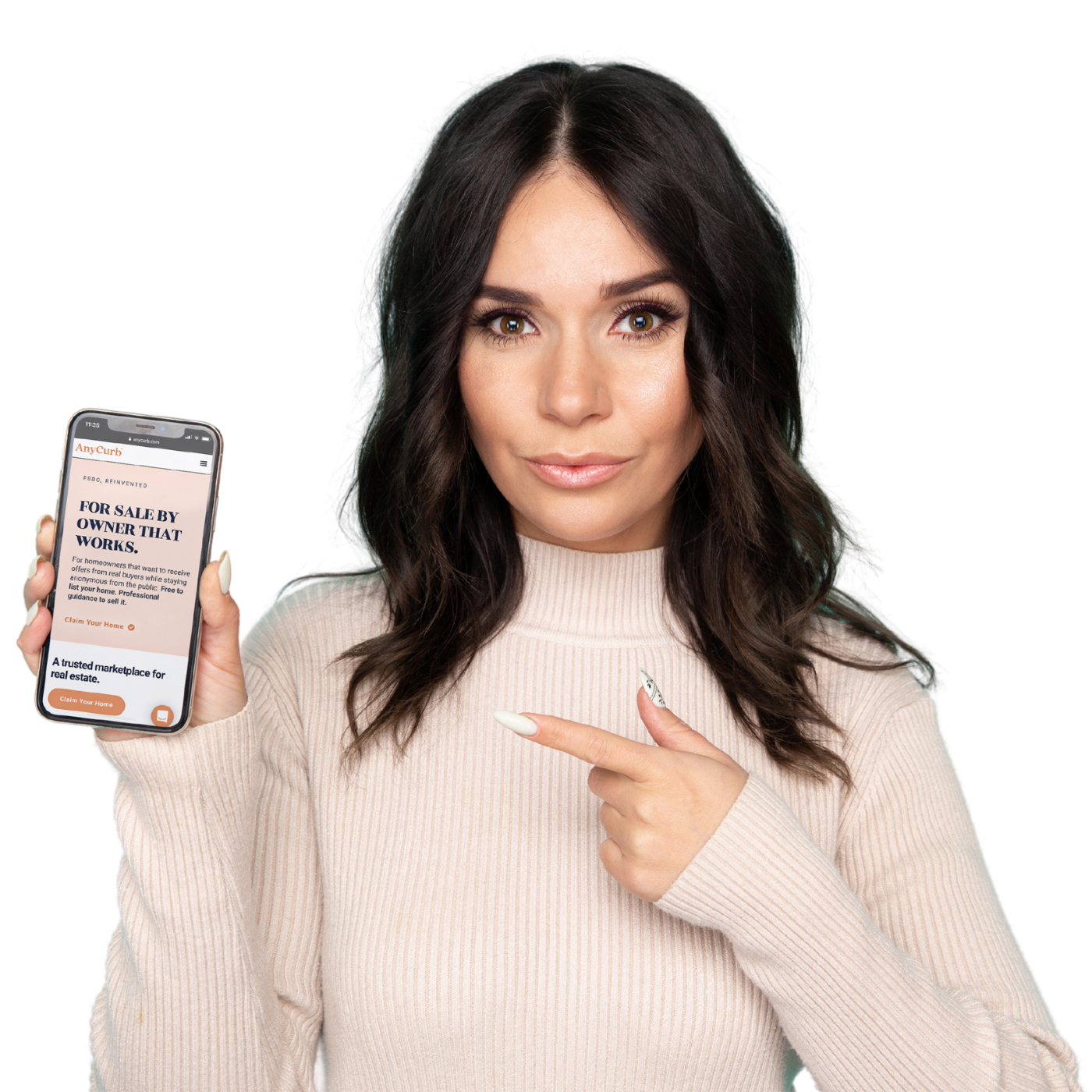 At closing, AnyCurb will collect 1.5% of the final sales price. When you purchase a property with an AnyCurb agent within 90 days of your home sale, you will be refunded the 1.5% amount as (i) a credit towards the next property, (ii) a check for 1.5% of home sales price. Therefore, you pay no commission to list your property when you buy + sell with AnyCurb.
Our process is designed by licensed professionals for you
Median sales price is decreasing in Old Town We take the scary out of FSBO by vetting each buyer before connecting them to the homeowner. This ensures that our clients waste minimal time in finding their buyer.
Number of homes for sale is increasing in Old Town Get step-by-step guidance on the home sales process from marketing your property with proven templates and access to all legal documents for free.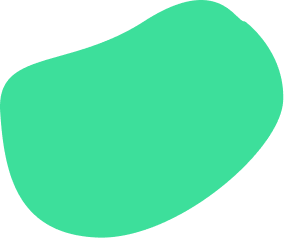 What our clients are saying:
We are so happy that we used AnyCurb. We were supported the whole way from looking at numerous homes to getting our questions answered through closing and beyond. Whenever we called or texted they would always respond very quickly with either the answer or offering to contact whoever was necessary to get us an answer.
- Anna
Client
They were incredible through our real estate experience. All of my questions were answered from the contract to the inspection to the negotiation to the closing. At the end, they even gave me a ecobee device that can help keep my energy costs low. I highly recommend them for anyone looking to buy or sell real estate. They really cared.
- Sinan
Client
AnyCurb was incredibly helpful in the home sale and home buying process. We had many questions and AnyCurb answered them for us promptly. All documents were easy to reference and free to use, and that's something that we appreciated about AnyCurb. We could tell off the bat that they cared about saving us money.
- Joey
Client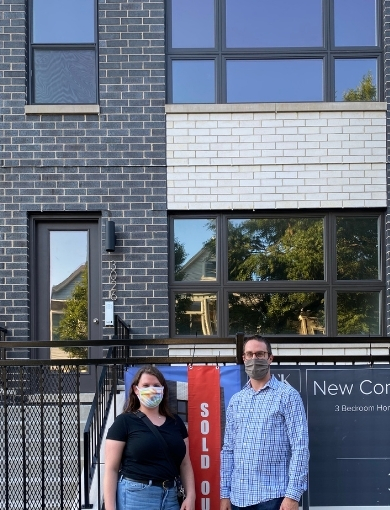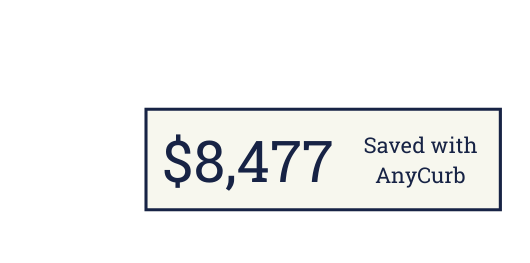 You've got questions, we've got answers.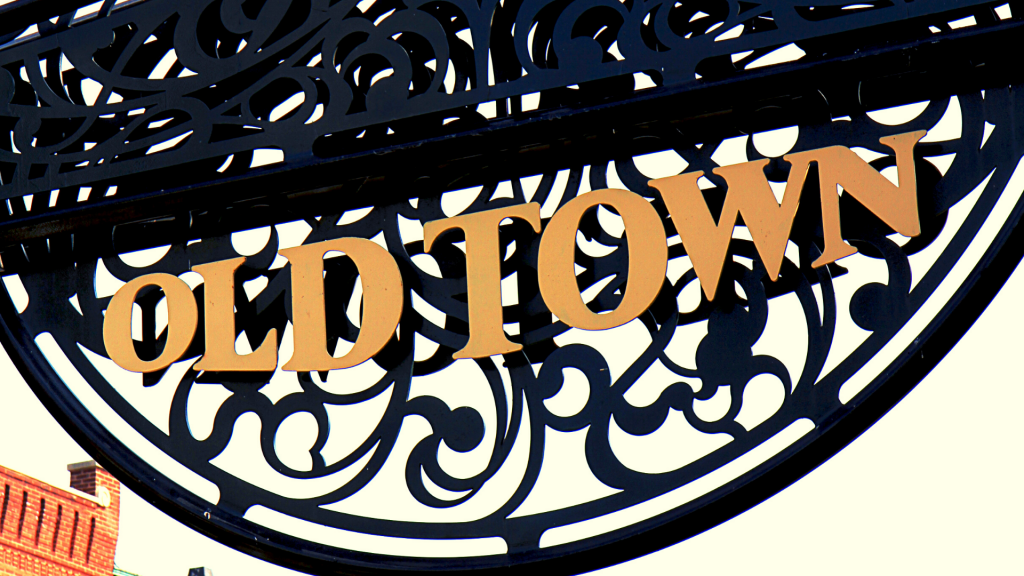 About Old Town, Chicago
Old Town is near Lincoln Park and North Side Chicago, Illinois, and it is the home of many of Chicago's older, Victorian-era buildings, such as St. Michael's Church. If you don't know about St. Michael's church, it is among the buildings that weren't destroyed in the great fire. The Old Town is a local neighborhood overflowing with tradition and vitality. With origins dating back to the 19th century, Old Town is traditionally "old" but with a youthful spirit.
The Ambiance of the Neighborhood:
It is widely known for those who like architecture and appreciate the buildings of the Victorian era. The Old Town has Tree-lined Wells Street that boasts the legendary Second City Comedy Club, an old-school bar, trendy bars, coffee houses, and boutique shops. The Old Town has a clean, vibrant, and sophisticated ambiance loved by most.
Transit Options:
37 bus: You can easily find the line 37 bus from Jackson & Chicago River. Price: $3
Subway: You may take a subway from Quincy to Sedgwick Purple Line Price: 4 – $8
Subway via Chicago Union Station; Price $5
Taxi: taxi is easily available in Old Town Chicago Price: $11 – $13
Uber: Finding an Uber is fairly easy. Price $8 – $11
Walk
Restaurants and Bars: 
You can find diverse restaurants and bars in the Old Town, Chicago. Whether you are looking for a casual night out or a sophisticated date, you can find the restaurants as per your liking. 
Chicago Q: If you are looking for a good southern barbeque, then Chicago Q should be on your list. they provide high-quality meat and house rubs that are made with a hint of southern recipes. While you might find them pricey than most, their quality will blow your mind.
Boka:  At Boka, you can find high-end American food. It is not pricey, and if you compare the price to what they are offering, you won't be disappointed. The upscale atmosphere is perfect for all occasions,
Salpicon: If you are looking for the best Mexican food, then you no longer have to wait. Chef Priscilla Satkoff and her husband serve you with food that you keep wanting more.  Salpicon has several award-winning cuisines that you must try.
Pump Room: Award-winning Chef Jean-Georges Vongerichten's reinvented Pump Room classics, where he serves all his classic dishes to make all your occasions worth remembering.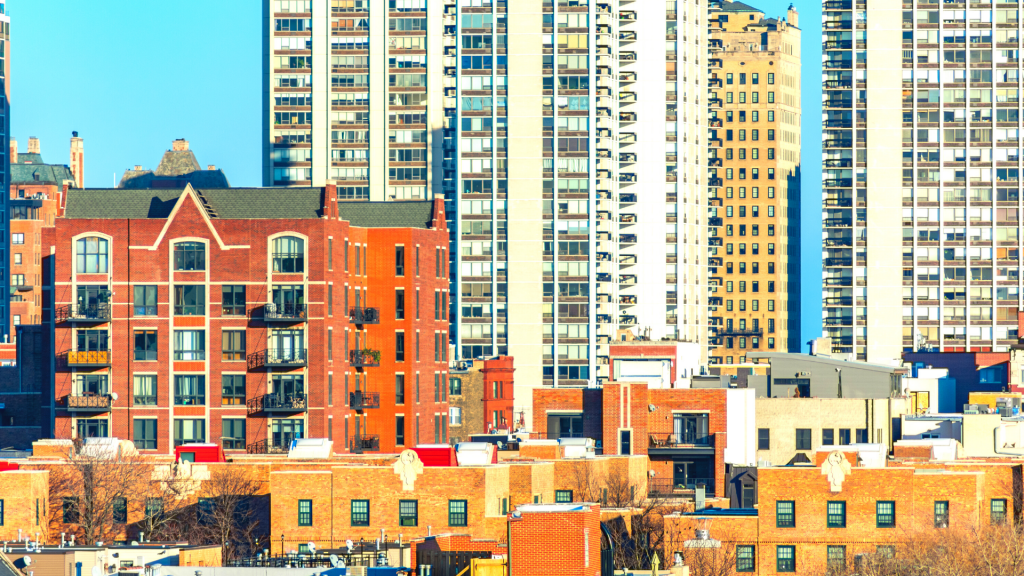 What People Love About the Neighborhood:
The Old Town is where many contemporary American improvisations were born. People love Old Town for its retro style, trendy boutique shops, and late-night chatter. The Old Town has given Gilda Radner, Bill Murray, Key & Peele, Aidy Bryant, Chevy Chase, Mike Myer, Cecily Strong, Chris Farley, Jane Lynch, and Steve Carell, Tina Fey, and John Belushi to the world. People love the Old Town for art history it holds and its retro vibe.
What People Dislike About the Neighborhood:
Since the Old Town is so popular among people, many visitors are welcome to the Old Town neighborhood. Some people who like a quiet area hate that they cannot get that peaceful environment in the Old Town.
Which part of Old Town is Perfect For You:

Area 1
Located between N Hudson Ave and N Halsted Road.
Within just a few short minutes of three parks, a movie theatre and less than a mile away from Goose Island, a man-made island home to GooseNeck Brewery with great river views perfect for jogging and walking.
Points of Interest
Restaurants & Bars
Area 2
Located east of N Hudson Ave, this area borders the shore of Lake Michigan and includes a stretch of greenery home to national parks, zoos, the Chicago History Museum, a nature conservatory and more. It's less than a mile from North Avenue Beach which is known for its lively atmosphere with street artists and live music.  
Points of Interest
Chicago History Museum

A New Leaf Florist

Peggy Notebaert Nature Museum

Lincoln Park Zoo

Farm In Zoo Petting Zoo

Lakefront Trail

Lincoln Park Conservatory

Equinox Lincoln Park

North Avenue Beach

The Second City Comedy Club

Park West Music Hall
Restaurants & Bars
Nookies Well

Ranalli's Pizza 

J. Parker Lounge

Twin Anchors Restaurant & Tavern
Area 3
Located west of North Sedgwick Street and South of 64. Sedgwick metro station is conveniently located here on the brown and purple line. A short walk from Seward Park, Stanton Park, Target and ArcLight Cinemas.
Points of Interest
Chicago History Museum

Seward Park

Stanton Park

Target 

Apple Lincoln Park

The Sono Chicago Hotel

ArcLight Cinemas
Restaurants & Bars
Panera Bread 

Mariano's 

Jewel Osco Grocery 

Tabaq
Area 4
This area borders the gold coast and also shares easy access to Sedgwick metro station. You can enjoy a 10-20 minute walk to the beach and jog or walk along the 18-mile long Lakefront Trail. It's also near neighboring finds like Dave & Busters. 
Points of Interest
Lakefront Trail

Oak Street Beach

Franklin Fine Arts Center

Shred 415 Old Town Fitness

FFC Old Town Fitness

SoulCycle

Near North Chicago Public Library

Dave & Busters
Restaurants & Bars
Happy Camper Pizzeria

Starbucks

Insomnia Cookies

3 Arts Club Cafe

Broken English Taco Pub

VIG Chicago

Benchmark

Orso's 

80 Proof

Small Cheval Walls
Housing Inventory in Old Town is Highest in September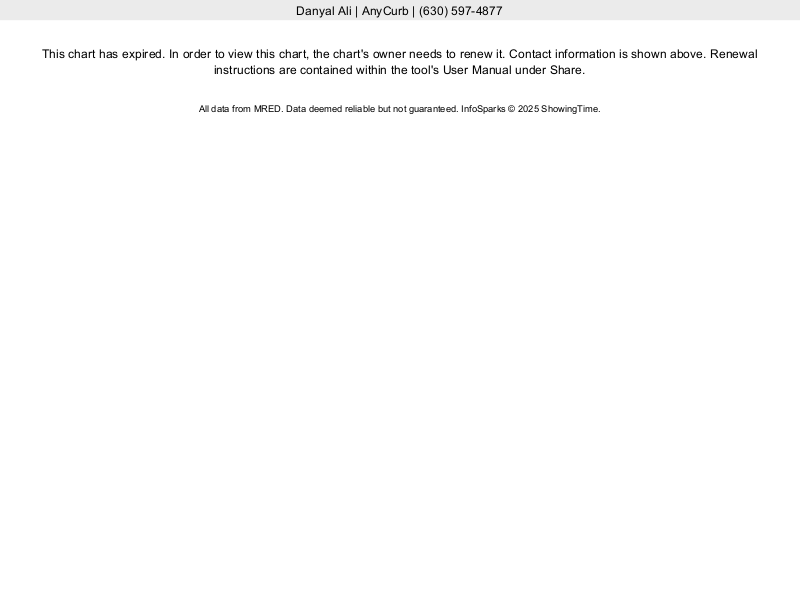 Houses Sell Quickly In The Summer
There is Room To Negotiate in Old Town