No commission real estate in Lakeview, IL
We've streamlined the listing process in Lakeview, IL to remove unnecessary steps and time-intensive appointments. By using our online portal, you list your home on 100's of sites. *No listing fee apply when you buy + sell with AnyCurb. Online only.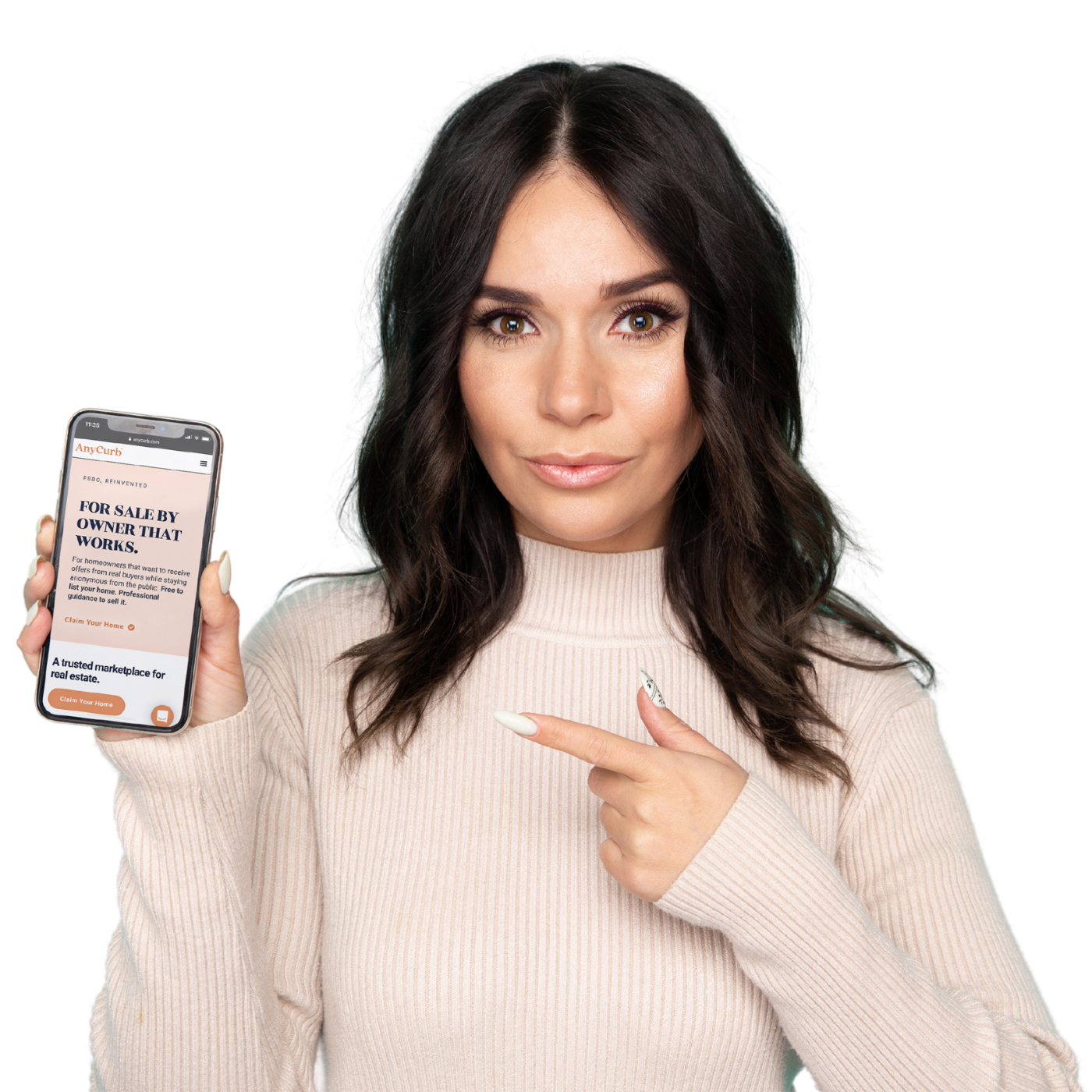 At closing, AnyCurb will collect 1.5% of the final sales price. When you purchase a property with an AnyCurb agent within 90 days of your home sale, you will be refunded the 1.5% amount as (i) a credit towards the next property, (ii) a check for 1.5% of home sales price. Therefore, you pay no commission to list your property when you buy + sell with AnyCurb.
Our process is designed by licensed professionals for you
Median sales price is increasing in Lakeview We take the scary out of FSBO by vetting each buyer before connecting them to the homeowner. This ensures that our clients waste minimal time in finding their buyer.
Number of homes for sale is increasing in Lakeview Get step-by-step guidance on the home sales process from marketing your property with proven templates and access to all legal documents for free.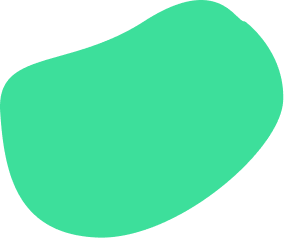 What our clients are saying:
We are so happy that we used AnyCurb. We were supported the whole way from looking at numerous homes to getting our questions answered through closing and beyond. Whenever we called or texted they would always respond very quickly with either the answer or offering to contact whoever was necessary to get us an answer.
- Anna
Client
They were incredible through our real estate experience. All of my questions were answered from the contract to the inspection to the negotiation to the closing. At the end, they even gave me a ecobee device that can help keep my energy costs low. I highly recommend them for anyone looking to buy or sell real estate. They really cared.
- Sinan
Client
AnyCurb was incredibly helpful in the home sale and home buying process. We had many questions and AnyCurb answered them for us promptly. All documents were easy to reference and free to use, and that's something that we appreciated about AnyCurb. We could tell off the bat that they cared about saving us money.
- Joey
Client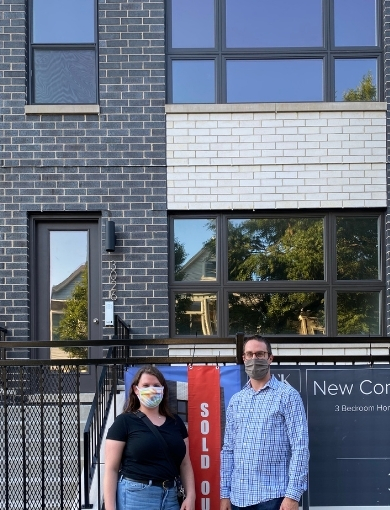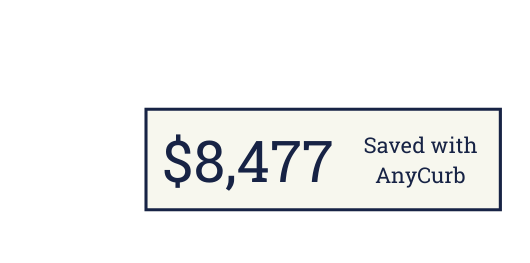 You've got questions, we've got answers.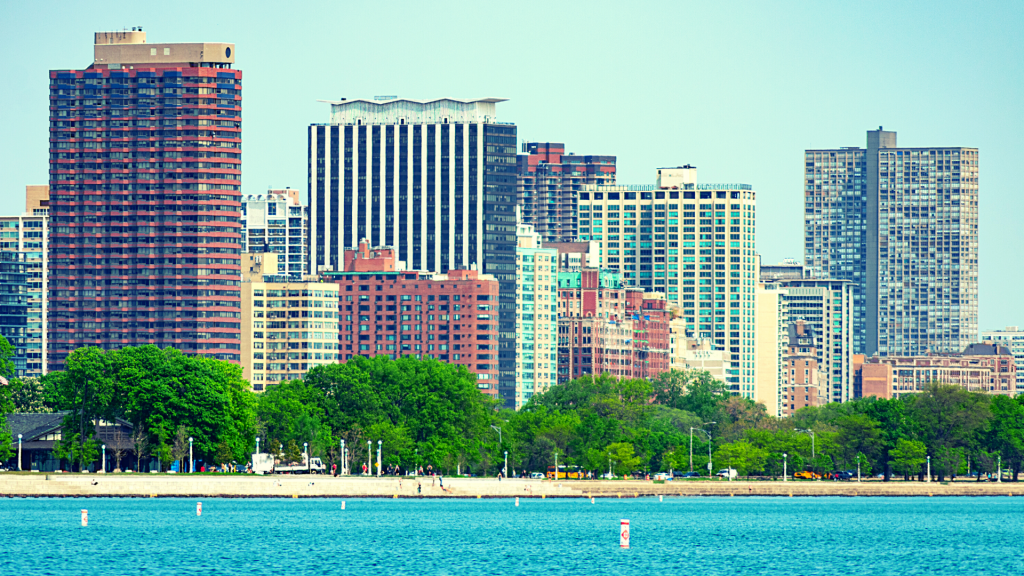 About Lakeview, Chicago
Lakeview is one of the neighborhoods in Chicago, Illinois, with a total population of 85,530. It is in the Cook County and is considered an ideal location if you choose to live in Illinois. Lakeview residents can benefit from the urban feel of Chicago with several restaurants, bars, coffee shops, and shopping options. Another thing we must appreciate about Lakeview is that many young- liberal artists and professionals live there.
The Ambiance of the Neighborhood
The neighborhood is one of the most exciting and diverse neighbors in Chicago. Moreover, it is also known as the home of Wrigley Field, where the beloved Chicago Cubs play. Several neighborhoods come together to form the mighty Lake View. Those neighborhoods include East Lakeview, West Lakeview, and Wrigleyville within its boundaries.
Restaurants and Bars in Lakeview
You can find several inexpensive restaurants and bars in Chicago. It is the hub of cheap, great quality and diverse food. Tied House – Tied house restaurant is next to Schubas Tavern and serves a great, mouthwatering door. You can easily grab dinner from this sleek restaurant if you are going to watch a show next door.
The Gundis Kurdish Kitchen – The restaurant is a casual spot in Clark and is ideal if you are looking for a casual place to have a good time with your buddies. We love the full Kurdish breakfast it serves in the morning that serves: three types of cheese, sesame butter multiple house jams, and much more.
Wine Bar – Figo is a fantastic addition to the neighborhood. It's a wine bar that serves small, moderately priced dishes-all pasta for as low as $15. You can visit the restaurant for a date or after your favorite soccer team wins to get a wine and enjoy the karaoke. 
Mortar and Pestle – Mortar and pestle are great daytime spots where you can find a distinct menu. If you like to try out breakfasts, then come here and munch on some fantastic French toast topped with a foie gras torchon, and lunch options like a chicken roulade.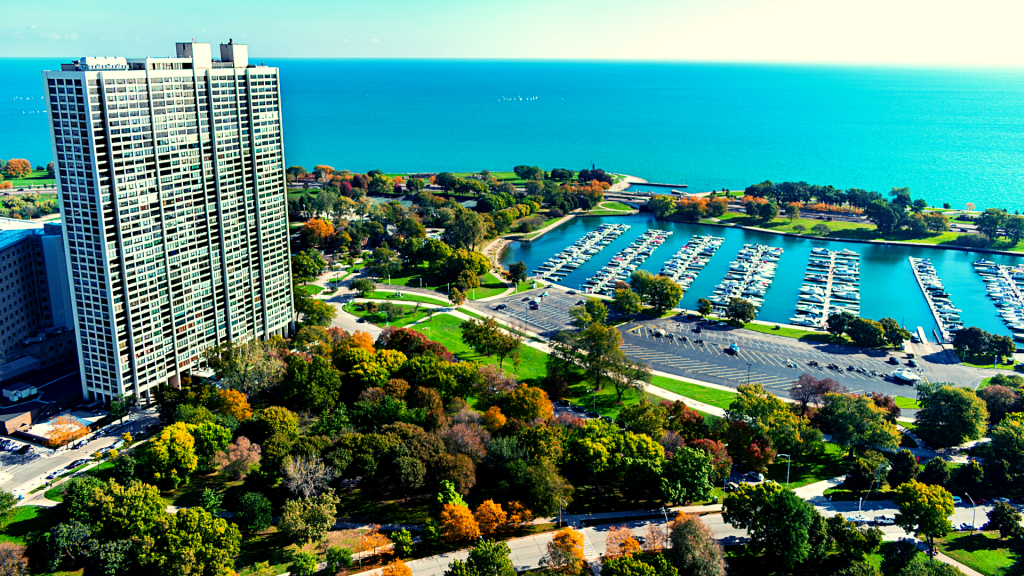 Transit Options:
Subway: you can easily get a subway from Jackson's red line. Price: $2 – $5
Line 22 bus: line 22 bus from Clark & Roscoe to Clark & Adams is a good option. Price: $3
Taxi: A taxi from a lake view to main Chicago. Price: $17 – $21
Uber: Uber is another option in Lake View. $11 – $14
Drive
What People Love in Lakeview?
Lakeview is a vibrant and enjoyable area with a lot to offer to those searching for a modern way of life, yet they want the feel of a neighborhood where one recognizes one's neighbors. If you like cinemas, then living in Lakeview is an added plus. There are several theater clubs in or around the area for art lovers. There are great schools out there, the restaurants are amazing, and the overall vibe is topnotch.
What People Dislike in Lakeview?
The Lakeview area is reasonably safe, although it is influenced by crime as every major urban area's highly-populated area would've been. Most of the crimes are nonviolent, mainly property crimes, and robbery. You can easily mitigate any risks if you take precautions.