No commission real estate in Ukrainian Village
We've streamlined the listing process in Ukrainian Village, IL to remove unnecessary steps and time-intensive appointments. By using our online portal, you list your home on 100's of sites. *No listing fee apply when you buy + sell with AnyCurb. Online only.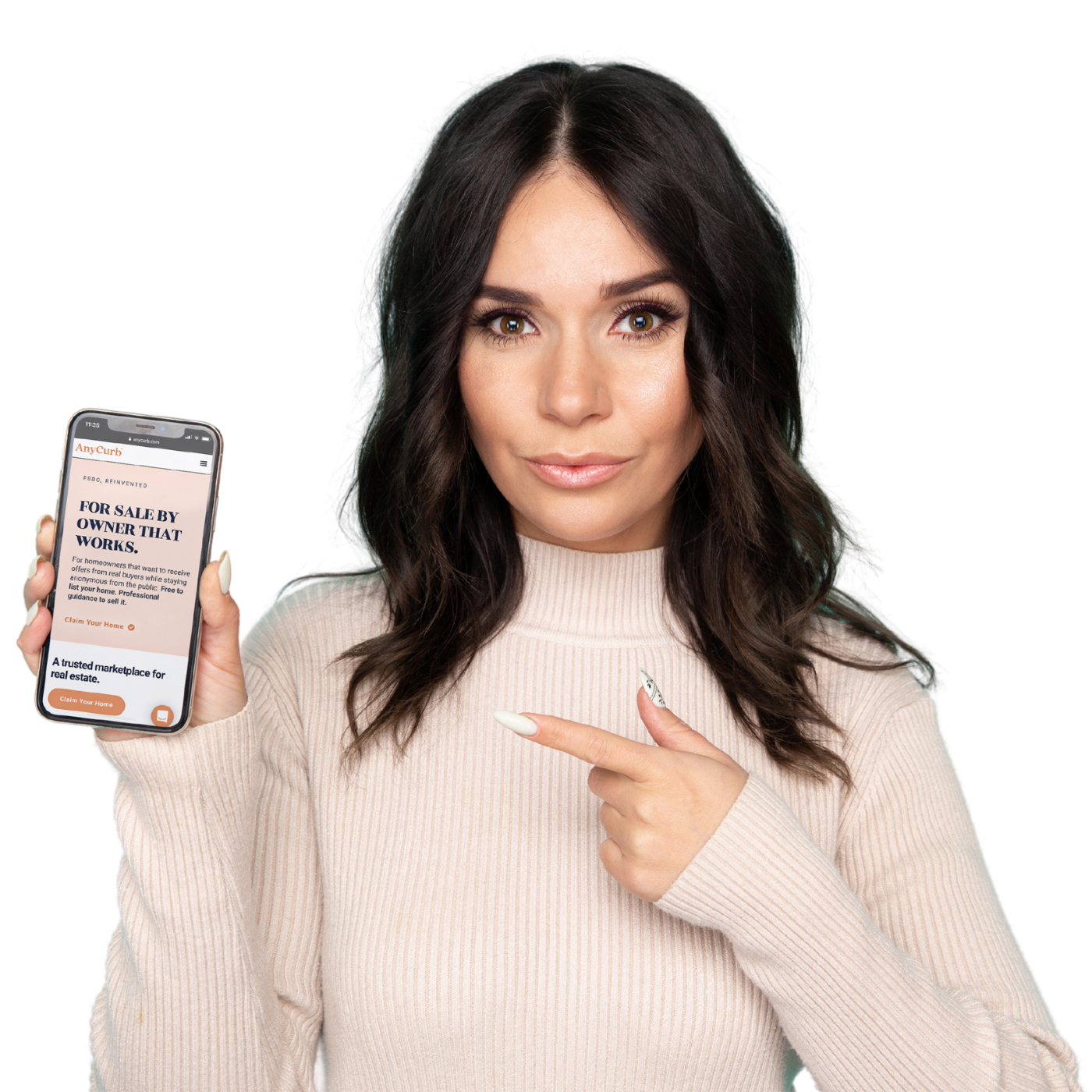 At closing, AnyCurb will collect 1.5% of the final sales price. When you purchase a property with an AnyCurb agent within 90 days of your home sale, you will be refunded the 1.5% amount as (i) a credit towards the next property, (ii) a check for 1.5% of home sales price. Therefore, you pay no commission to list your property when you buy + sell with AnyCurb.
Trends in Ukrainian Village, IL
Our process is designed by licensed professionals for you
Median sales price is increasing
We take the scary out of FSBO by vetting each buyer before connecting them to the homeowner. This ensures that our clients waste minimal time in finding their buyer.
Number of homes for sale is declining Get step-by-step guidance on the home sales process from marketing your property with proven templates and access to all legal documents for free.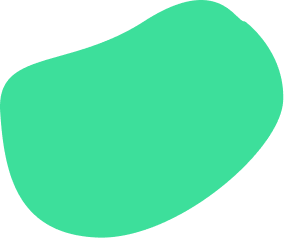 What our clients are saying:
We are so happy that we used AnyCurb. We were supported the whole way from looking at numerous homes to getting our questions answered through closing and beyond. Whenever we called or texted they would always respond very quickly with either the answer or offering to contact whoever was necessary to get us an answer.
- Anna
Client
They were incredible through our real estate experience. All of my questions were answered from the contract to the inspection to the negotiation to the closing. At the end, they even gave me a ecobee device that can help keep my energy costs low. I highly recommend them for anyone looking to buy or sell real estate. They really cared.
- Sinan
Client
AnyCurb was incredibly helpful in the home sale and home buying process. We had many questions and AnyCurb answered them for us promptly. All documents were easy to reference and free to use, and that's something that we appreciated about AnyCurb. We could tell off the bat that they cared about saving us money.
- Joey
Client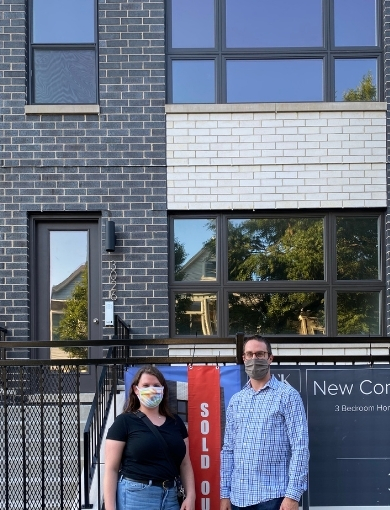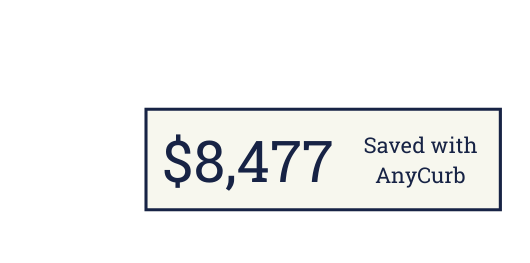 You've got questions, we've got answers.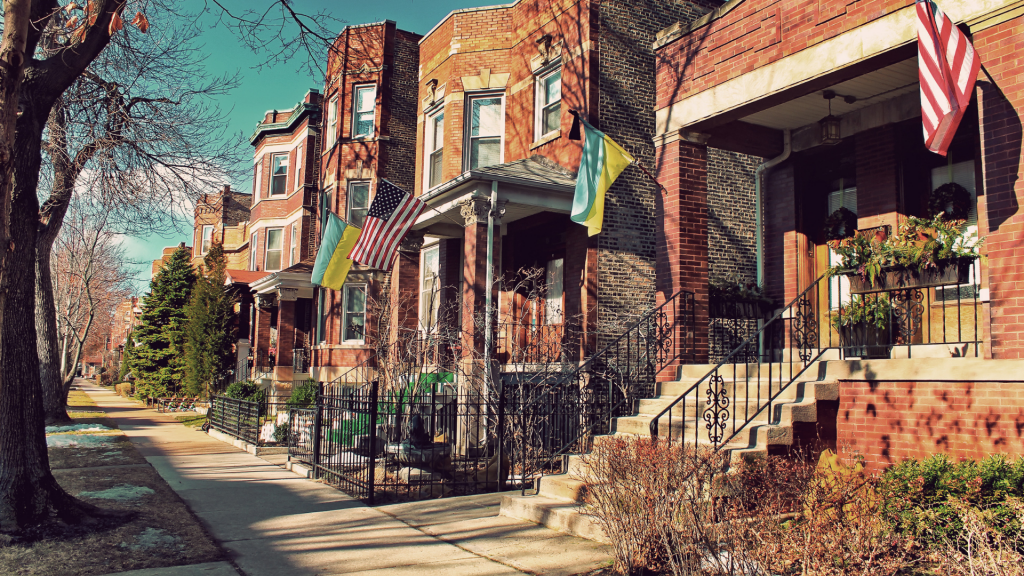 Ukrainian Village is a neighborhood in Chicago on the western side. Its borders are Division Street to the north, Chicago Avenue to the south, Western Avenue to the west, and Damen Avenue to the east. In the neighborhood, there are a few churches are that have the Byzantine-Slavic style of St. Nicholas Cathedral. The Ukrainian neighborhood south of Wicker Park and along Chicago Avenue is alluded to by locals as Ukrainian Village.
The Ambiance of the Neighborhood:
The neighborhood has a great lively ambiance, with a diverse range of cultures around. You will be able to witness the Ukrainian and the European culture here.
Restaurants and Bars:
Read below to find the best restaurants and bars in the Ukrainian village:
Soulé Chicago: $$$: If you've had a rough week, you must go to Soule. The cheerful environment and tasty food can be your comfort food. This area is cozy and bustling, so you might have to make reservations. You can also opt for a takeout here.

All Together Now: $$$:

All Together Now is a convenient all-day place right on edge between a section of the West Town and the Ukrainian Village. It's a restaurant and a supermarket, with a bar that fits for single dining as well as several tables for small parties. The food is fantastic, and this spot fits great with anything from a relaxed weekend dinner to only a little wine and cheese.
Jeong: $$$: This trendy Korean diner is great for a big event, or just for a Saturday when you know that it's time for a fun date night. You can get an $87 seven-course set menu, including a la carte choices like tteokbokki with a poached egg, and kalbi with candied turnips and carrot velout. We suggest you ensure that you book your table beforehand.
Transport options:
Read below to find some of the best options for commuting in the Ukrainian village, Chicago:
Subway: Using the subway is a good option for transport in the area.
Taxi: Finding a taxi is fairly easy here.
Buses: You can also find buses in the area.
Schools:
The neighborhood has some of the best schools, such as the St. Nicholas Cathedral School, Christopher Columbus School, Roberto Clemente Community Academy, and Frederic Chopin Elementary School.
What People Love About the Neighborhood
People love the direct participation of Eastern European culture, particularly the local Ukrainian traditions. The area's major inhabitants have been staying here for years. It has intercultural families who speak their local languages and see the customs of Easter and Christmas. Often you will see family members in traditional vyshyvanka – intricately decorated clothes that are also part of the Ukrainian national costume.
What People Dislike About the Neighborhood
While the neighborhood is a great place to live, some inhabitants get annoyed that there is too much crowd at all times. Moreover, the area has rather smaller restaurants, so the inhabitant might find it difficult to find a place in their favorite eateries.