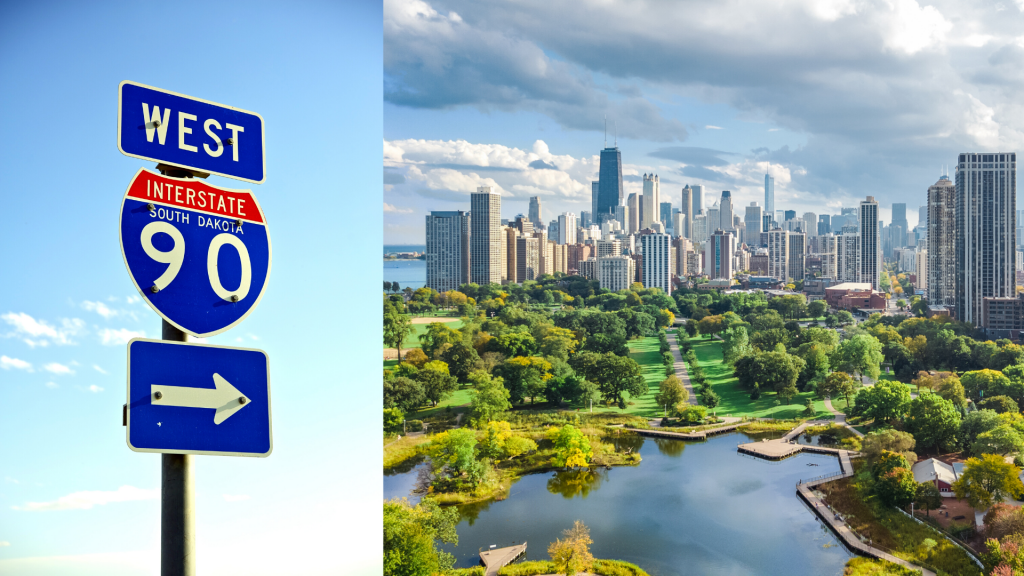 West Chicago is a city in DuPage County in the state of Illinois. Formerly known as Turner, after it's founder's last name, the city used to exist around the first junction of Illinois's railroad lines. The total area of land of West Chicago is 14.8 square miles and 0.341 square miles of water.
The Ambiance of the City:
There are many points of interest spread across the city of West Chicago. Cantigny Park is a famous garden with a golf course in the city. The parks in the city include Pioneer Park, Reed-Kepler Park, and McCaslin Park. There are many historical museums also located in the city, and the renowned BAPS Shri Swaminarayan Mandir is also nearby.
Restaurants and bars:
Keep reading to find out about where to dine in West Chicago.
Twin Eagles Restaurant: $:

It is one of the best restaurants to hang out and play bar games with friends, meet new people, and enjoy light bar foods. Their drinks menu has coffee and alcohol available. The restaurant is open Monday to Saturday from 7.A.M to 12.P.M.

The bunker bar and grill: $$:

It is a place that serves food styled in a cool manner. What you can expect here are burgers and wings alongside cold and perfectly brewed beers and tasty cocktails.

Hawthrone's Backyard: $$: This bar plus grill serves fish fries, barbecued food, and drinks like spirits and even coffee. A variety of comfort foods, late-night food, and happy hour food can be enjoyed in a cozy place. Also, there is a kids menu available. Takeaway and deliveries are open, but dining is currently closed.


Transit Options
Read below to find out about the transit options available in the city.
Train: Metra has a station on the west line which provides rail service to the city.

Airport: The DuPage airport in the city and provides services for out of city travel.

Drive: cars can be driven in the city and is the most common mode of transportation in the West Chicago city.
Schools:
There are two public high schools in the city known as Wheaton Academy and East Chicago Community High school. The public elementary schools of the city include Gary, Norton Creek, Pioneer, Currier, and many other schools.
What People Love About the City:
The people of West Chicago love the humility of the people living in the community. They appreciate how friendly the staff at supermarkets, restaurants, and other places are. They love the quiet of the city. Some people think that the city is very underrated and deserves to be ranked with towns like Naperville and Wheaton.
What People Hate About the City:
The city does not have any bike tracks, and many people wish to see them constructed in the city. Also, there aren't many things to see in West Chicago, which is why tourism is very limited.