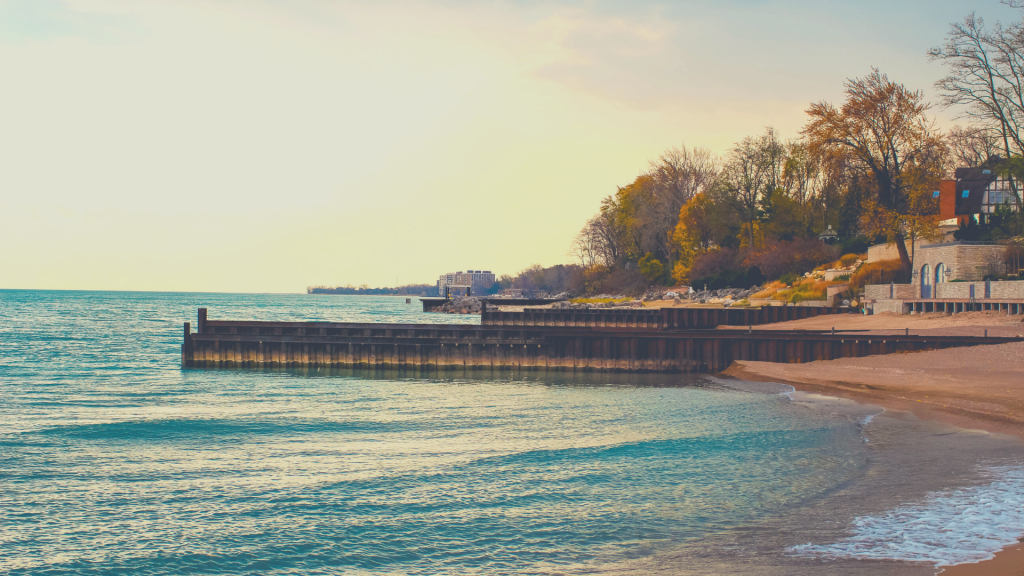 Winnetka is a town located in Cook County in Illinois. It is 16 miles north from Chicago's downtown. The village is renowned for being the setting of many 90's famous movies such as Home Alone, Sixteen Candles, and She's Having a Baby. It was also featured on Bloomberg's 2019 Richest Places Annual Index as second of Illinois' wealthiest communities.
The Ambiance of the Neighborhood:
Winnetka's neighborhood has restaurants, bars, coffee shops, and some of the oldest churches and houses. The Schmidt-Burnham house that was constructed initially on the modern-day Indian Hill Club is one of the oldest historical landmarks of the village. It has now been shifted to the Crow Island Woods and is still visited by many historians and tourists. Winnetka's neighborhood also includes many houses designed by famous architects such as George Washington Maher, Walter Burley Griffin, and Robert Seyfarth. There also exist the oldest churches such as the First Church of
 Christ, which was built in 1924. The Home Alone House on Lincoln Avenue, built in the 1920s, exists to date and is a major tourist attraction in Winnetka.
Bars and restaurants:
The renowned restaurants in Winnetka are below.
Mino's:$$: It is an Italian restaurant that serves pizzas, antipasti, and many other Italian dishes. Their beverages include espresso and three other types of coffee. They have a separate drinks menu and a diverse variety of red, white, and rose wines as well as cocktails and beers.
The Happ Inn Bar and grill: $$: The Happ is a bar with tasty fine, which also has American pub food on their menu like soup, salads, chicken, and handcrafted sandwiches. They also have an assortment of delicious desserts.
Avli Restaurant: $$: It is an upscale Greek restaurant that serves food in a cozy and romantic environment where you can enjoy many vegetarian and other healthy options. They also have outdoor seating and a fireplace inside the restaurant for harsh winter days. You can dine-in, takeaway, or simply get the food delivered at your doorstep.
Transit options:
In Winnetka, you will be able to find various ways to commute across the village. Some of the common ways are below:

 

Rail: The three Metra stations in Winnetka provides access to downtown Chicago and can be used to travel within the village.
Bus: Pace also provides its local bus services in the region. There are two bus stations around the village.
Car: You can own a car in the village as well and use it to travel around.
Schools:
There are both public and private schools in the village. Only four private schools exist in the village.
What People Love About the Neighborhood:
Winnetka offers a suburban feel to its residents, and many of them own their houses. They like the historical vibe of the city due to the old buildings and church. Also, public schools in Winnetka are very highly rated, making it a good place to raise children.
What People Dislike About the Neighborhood:
There is no nightlife in the village and not as many activities to do as in an urban area, which tends to draw away some people from residing in the area.