If you're touring a house, and see a smart home system it's WOW-ing. It doesn't matter if you're looking at a $100,000 house or a $1,000,000, both parties are equally as impressed. With millennials accounting for more than a third of homebuyers, nearly half of them already have smart home products in their home, and 91% recommend it and are likely to buy more.
It is no surprise given the convenience that a smart home provides and the added benefits of sustainability. 83% of American's are looking for opportunities to go green in their household, and smart home technology serves as a great way.  This added benefit of sustainability while saving time (57% of Americans reported saving 30 minutes per day from having smart home products) and saving money. According to ecobee:

"Heating and cooling costs account for between 40% and 50% of a typical home's overall energy costs, and an ecobee smart thermostat can save a homeowner an average of 23%* on those costs."
These cost savings paired with the added benefit of saving the planet, make it an absolute no-brainer to add this technology to your home. In fact, this technology comes with an affordable price tag which could pay for itself over time. In return, some reports claim that the potential bump from selling your home with smart home technology can be upwards of 3 to 5% in sales price.  The immediate return on investment that starts immediately from installation to the day you sell, can't be quantified by the price.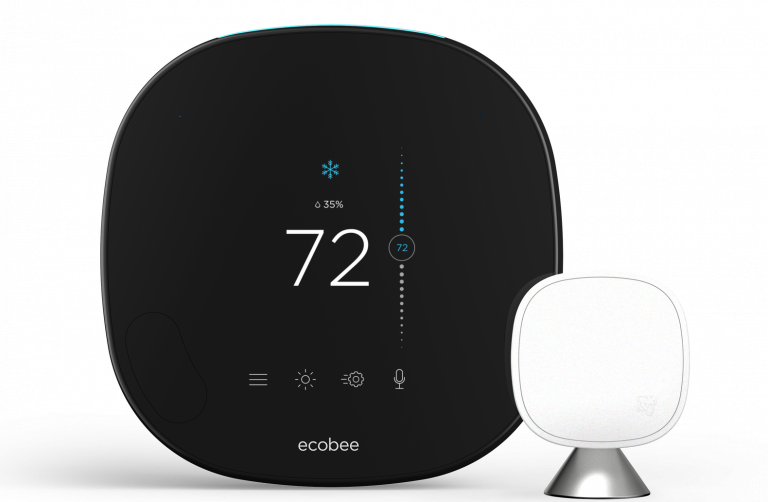 Potential smart home devices include ecobee SmartThermostat with Alexa built-in. This smart thermostat comes with eco+: SmartSensor manages hot or cold spots and works with eco+ Schedule Assistant to harmonize your thermostat's schedule and your routine. The smart thermostat can be paired with a SmartSensor which provides occupancy detection for comfort, prioritizes comfort in important rooms, and helps balance the home's temperature. This SmartThermostat is priced under $250 for their newer models and below $130 for their refurbished existing models. 
Other devices include SimpliSafe's Smart Lock which can lock the door when you don't. You can set your door to automatically lock on a timer, keep track of who comes and who goes, and remove the requirement for a key. This device can work with your current lock and key, be installed over almost any deadbolt with just a screwdriver without drilling. This smart lock is priced right under $100. 
The Nest Hello can replace your existing wired doorbell with HD video and bright, crisp images, even at night. It is streaming 24/7 and you have the ability to subscribe to Nest Aware: This subscription can automatically alert you when your packages are delivered or picked up. The Nest Hello is priced at $230
Finally, smart home cameras can provide security that may give you peace of mind. Ab affordable options are smart home cameras from Wyze which provide 1080P full HD, night vision, and 2 way audio. These features come with Live Stream with 8X digital zoom, is flexible for placement, and works with Alexa and Google Assistant. This camera costs below $20. ComEd provides instant rebates on many of these options for their residential customers of approximately $75. In summary, setting up your smart home can be easy and very cost-effective. After creating your smart home, you will start living life in a sustainable and a cost-efficient manner, and it will start returning rewards instantly.